Combining casual and contemporary style, Troop bags use stone-washed cotton canvas and Italian leather trim to evoke a sense of everyday adventure. Great as an urban accessory, work bag or travel companion, every Troop bag features an intelligently-styled layout which is both organised and spacious. With high-quality fittings and fully-adjustable straps, Troop bags are secure and comfortable, strongly built to withstand whatever life throws at you.
Since the company was founded, its mission has been to create and build beautiful natural products. We hope that these bags bring enjoyment and function to your modern life.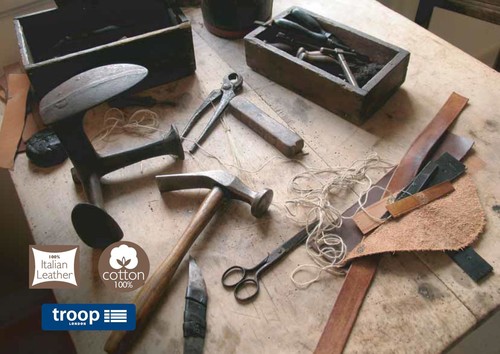 The most luxurious materials are used and exquisite attention to every detail is insisted upon. Troop products offer quality workmanship and detailing which are built to withstand the elements of today's busy changing environments.
Creating exclusive, organic and understated bags has always been a Troop hallmark.